First Nations Media Australia received Indigenous Languages and Arts Program funding in late 2018 for development of an archive collection management system. The focus of the project is on systems for:
Recording the metadata for analogue and digital objects in collections.
Searching and reporting on the collection for access and preservation.
FNMA considerations on the choice of a platform are focussed on how well the platform supports organisations to:
Identify, record and efficiently arrange what is in their Archive (analogue, digitised and born digital objects).
Record decisions for conservation and digitisation of analogue media.
Access pathways for suitable digitised and digital media to be viewed online.
Initially the project will assess existing systems for affordability and appropriateness, including investigating any customisation or app or systems integration possibilities suitable for the sector. Where a suitable system is not available the project will look at development of an appropriate application within the scope of the funding availability. The project will be consulting more widely with First Nations media organisations over the coming months. Two pilot sites will be identified for the second half of 2019, with the aim of having a system available for 2020.
FNMA is forming a Steering Group and a Reference Group to work with the sector and stakeholders in the development of a suitable platform.
In the lead up to the formal commencement of the project, Susan Locke, Elizabeth Napaljarri Katakarinja, Simon Japangardi Fisher and Daniel Featherstone attended the International Digital Curation Conference in Melbourne in February 2019 and met with attending First Nations archive managers to gain feedback on the project. The feedback confirmed the direction being taken with the platform, and identified some key issues for organisations, including affordability, sustainability, non-proprietary, flexibility with regard to media being online or not, and capacity to integrate through csv capability with systems that may or may not be in use in the sector.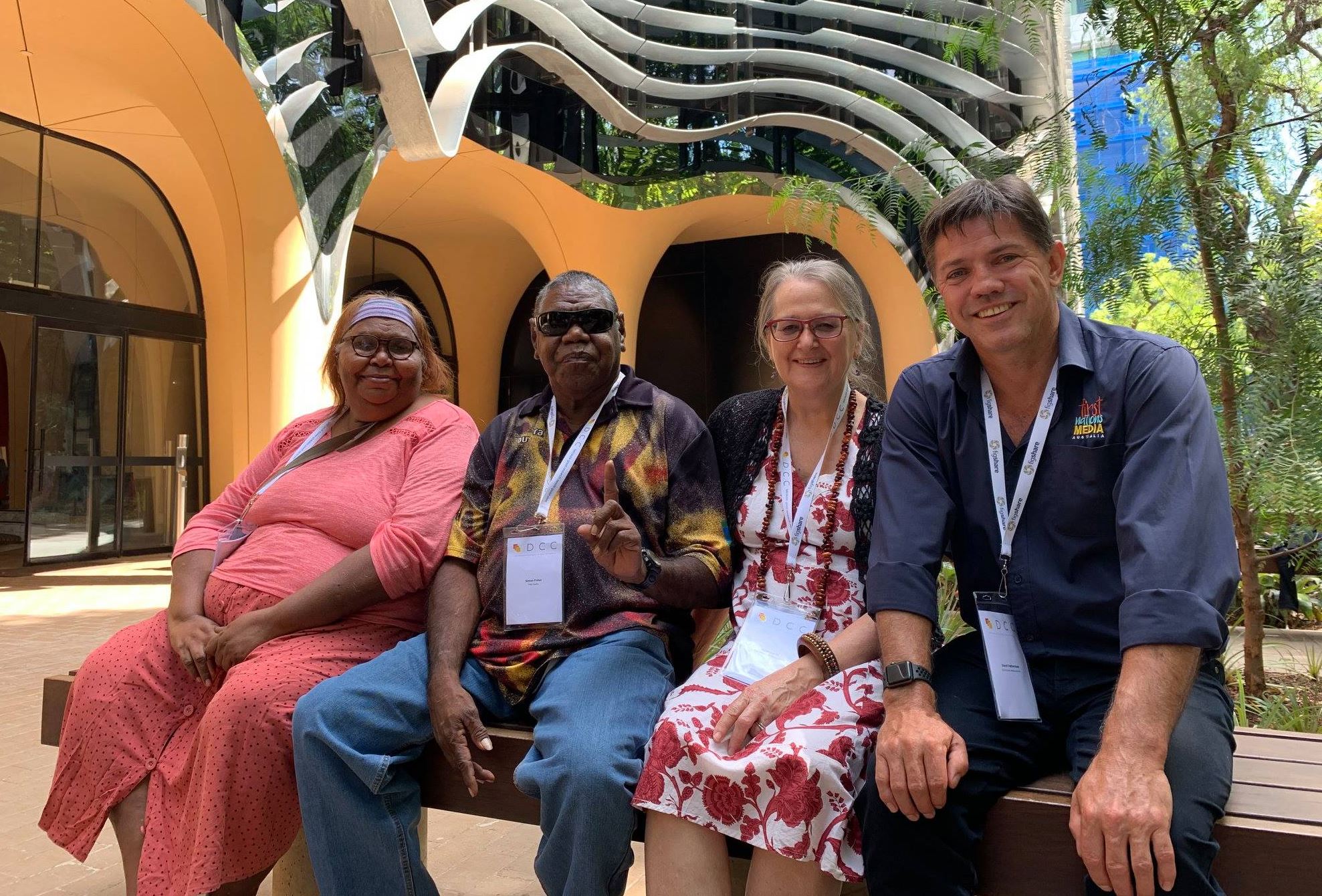 Susan Locke has taken up the Project Manager (part-time). Susan may be contacted on email archive@firstnationsmedia.org.au. Enquiries may also be made to Daniel Featherstone, General Manager. First Nations Media Australia at manager@firstnationsmediaaustralia.org.au or phone on 08 8952 6465.