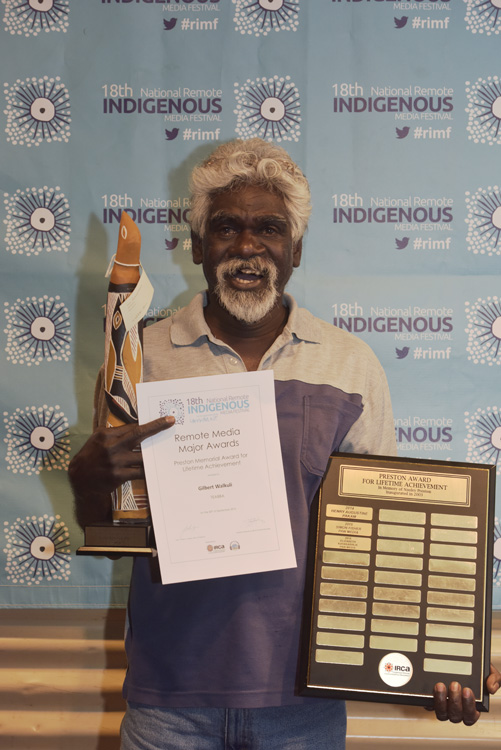 Preston Memorial Award for Lifetime Achievement
The Preston Award was inaugurated and presented to PAKAM at the 2003 BRACS Festival (hosted in Darwin by TEABBA), in recognition of one of our pioneers, Mr Nooley Preston. Nooley was a founder broadcaster at Wangki Yupurnanupurru Radio in Fitzroy Crossing and trained for the BRACS Certificate at Batchelor in the first years of the course. He was a tireless and beloved champion of Remote Community Media. The Award is presented annually in recognition of lifetime achievement and dedication to the development of the national remote Indigenous media industry.
Winner:
Gilbert Walkuli (TEABBA)
Gilbert Walkuli has been a part of the media sector since 1993 when it was formally known as BRACS (Broadcast Remote Aboriginal Community Scheme) and is a TEABBA Board member. He broadcasts from Ramingining and brings his fresh unique style of broadcasting in English, Goomuj and Gupapuyngu. Gilbert has been recognized with numerous industry awards and has the remote Indigenous media industry's best interest at heart.