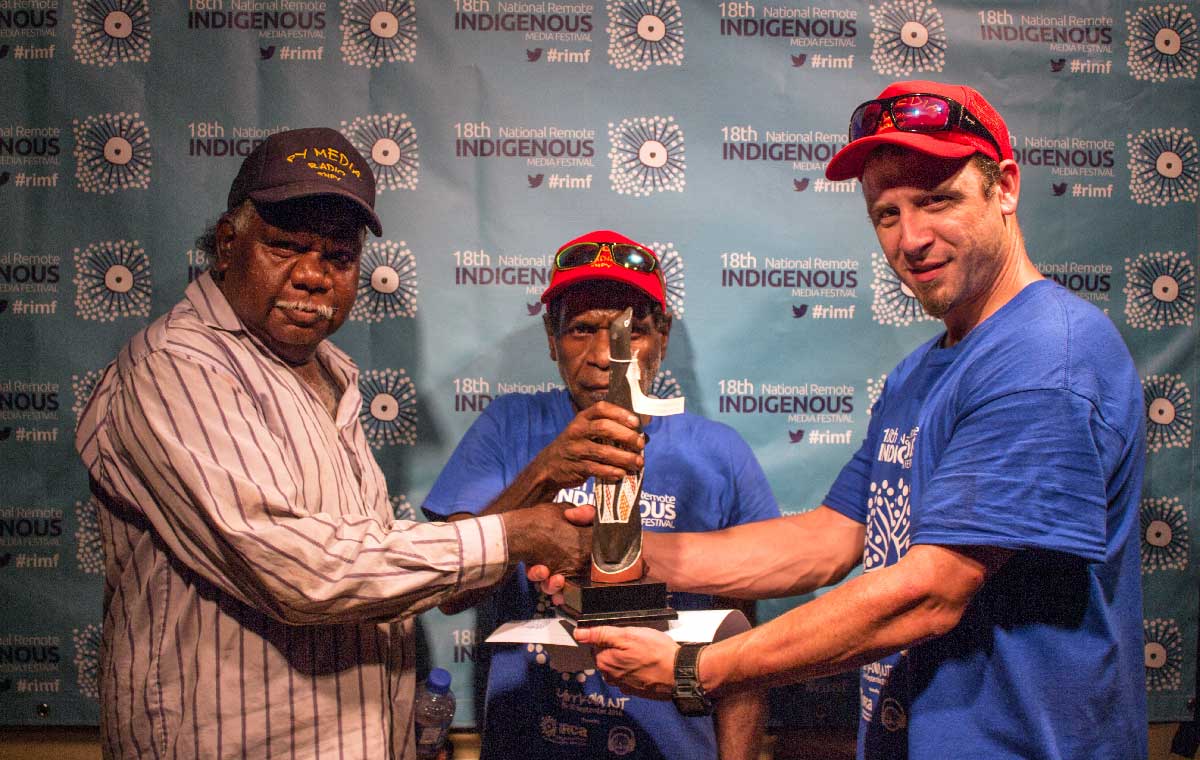 Best Technical Innovation Award
This Award recognises innovation and technical solutions to address challenges of remote broadcast, media and communications delivery, including responding and adapting to digital convergence opportunities. Organisations are invited to outline a recent project or activity that has been implemented to effectively address a technical issue or need.
Winner:
PY Media for Community Sound Poles
The solar powered Sound Poles developed by PY Media with Pecan Lighting have overcome the challenges of many APY Land residents without radios being able to access the 5NPY broadcast. By installing the uniquely designed listening points in the community, PY Media have ensured that the radio is accessible 24 hours a day, 7 days a week. Successful installation has been completed in the communities of Mimili, Fregon and Amata. The response has been excellent, with community congregating around them; listening to OB's, local talkback radio, APY Land Council Meetings and music. The Sound Poles are cost effective and sustainable.