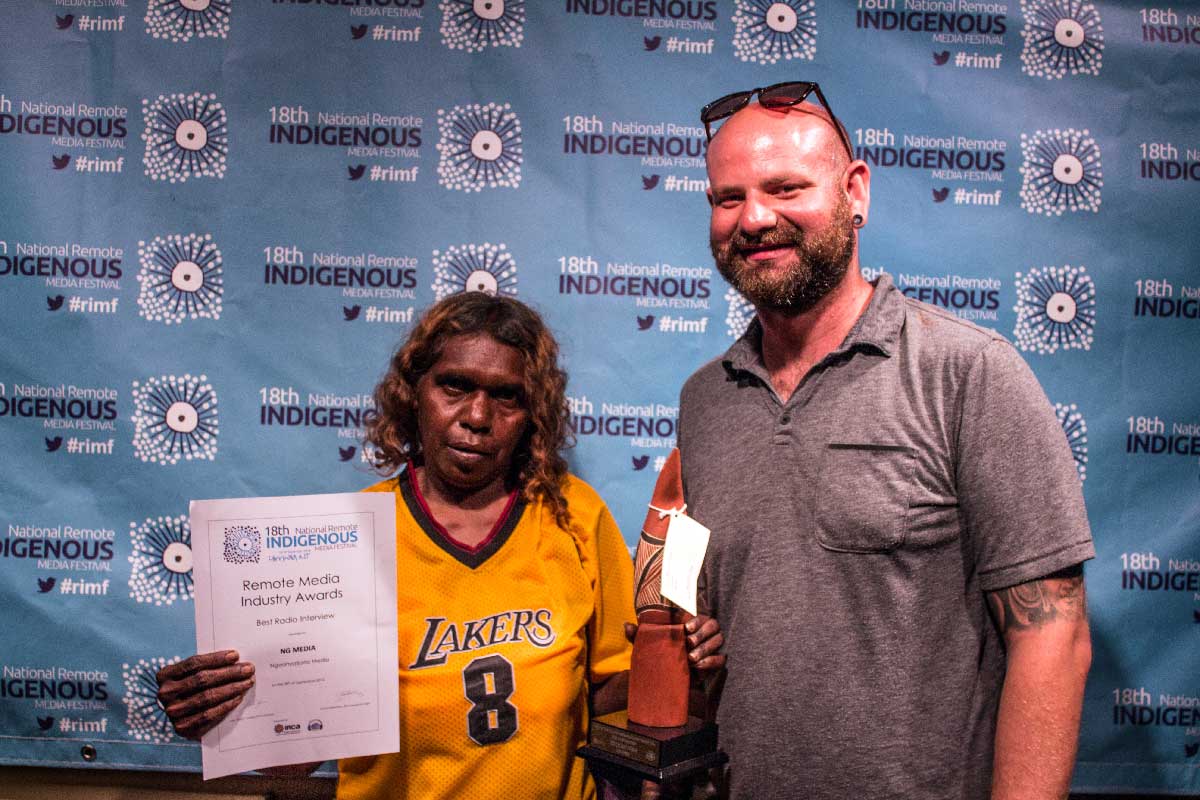 Best Radio Interview Award
This Award is open to individuals. It recognises an outstanding radio interview, oral history or spoken word program. It can be live or pre-produced and must have been aired in the last 12 months.
The project with Wingellina School was part of NG Media's work with the schools on the Ngaanyatjarra Lands, engaging middle and high school students. The process included all students, even those who lacked the confidence to go on air. This interview is one in a series of interviews conducted by the students where they interview Indigenous elders and community leaders who are role modeling positive lifestyles. The messages are about education and working together within the community. These leaders are talking to the students, and also providing an Indigenous perspective for the wider listening audience.