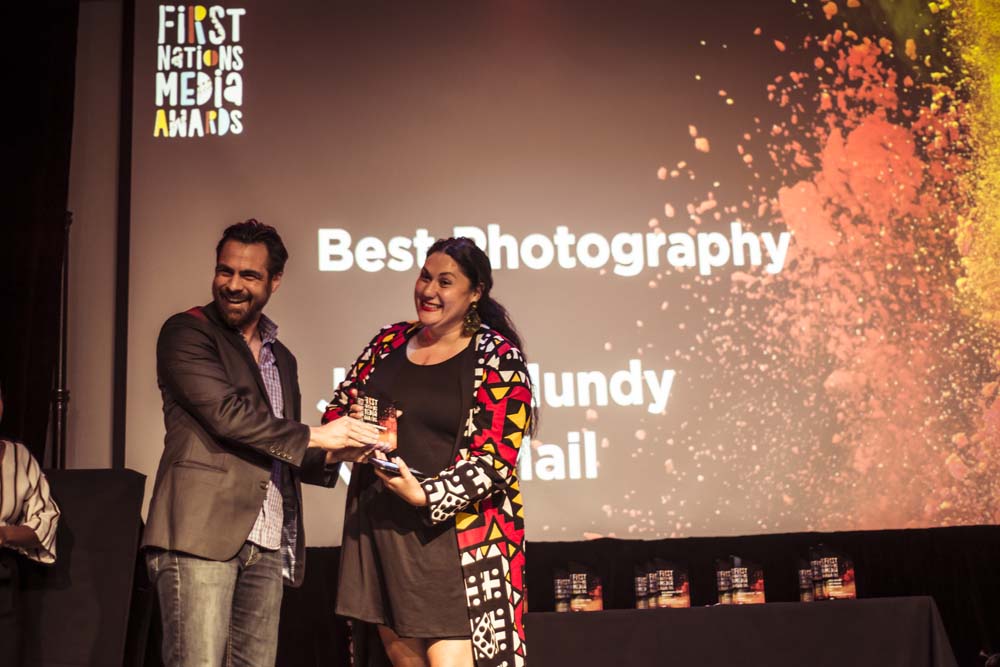 ‌‌ Best Photography Award
This award acknowledges excellence in photographic coverage of a news story or event, image of a person or team at work, or for promotion of a sector activity. It recognises the photographic and post-production techniques, appropriateness of the format and content for the target audience, and effectiveness of the story.
Winner:
Jillian Mundy - Koori Mail
Palawa woman Jillian Mundy is an outstanding photographer. Her images really tell the subject's story. In this particular series she photographed the traditional Tasmanian Aboriginal practice of muttonbirding.