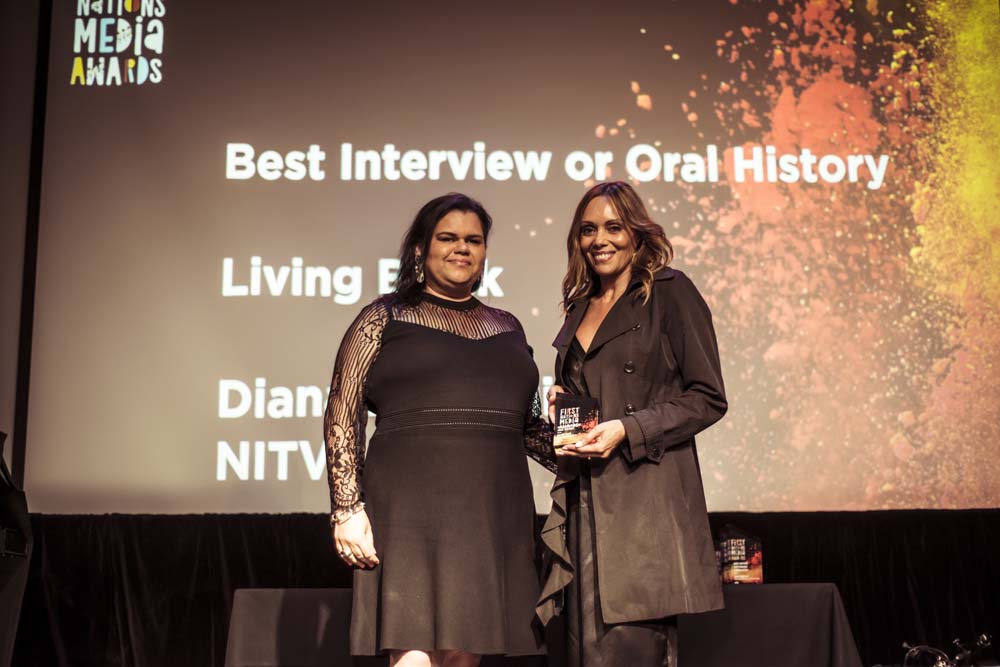 ‌‌ Best Interview or Oral History Award
This award recognises an outstanding interview, oral history or spoken word program.
Winner:
Living Black - NITV​​
LIVING BLACK is Australia's longest running Indigenous current affairs program, airing on both SBS and NITV. Now in its 16th year and 26th series, Living Black returns to its documentary style of storytelling through compelling human stories with an in-depth look into some of the most important issues affecting Indigenous Australians. Living Black tells the stories of people from all walks of life, who all have fascinating, compelling and inspiring stories to tell; vital stories that matter to all Australian's. The program also continued with a series of one on one conversation interviews by Presenter and Journalist Karla Grant including one with former Prime Minister Kevin Rudd. Ten years after he issued a National Apology* to the Stolen Generations and those forcibly removed from their families and communities, former Prime Minister Kevin Rudd speaks to Living Black's host, Karla Grant. It was Rudd's experiences from his childhood and the inspiration of Gough Whitlam that led him to attend young Labor meetings from the age of 15 years old and then to join the Labor party some years later. He became Australia's 26th head of government on 3 December 2007. The National Apology was one of the first acts in Parliament Rudd accomplished when he was appointed Prime Minister. On 13 February 2008, he led the Apology for the "profound grief, suffering and loss" caused by passed policies. Rudd addresses crucial issues facing Indigenous people in the NITV interview, including the Turnbull Government's rejection of the Referendum Council's proposal to have an Indigenous voice in Parliament.
https://www.sbs.com.au/nitv/