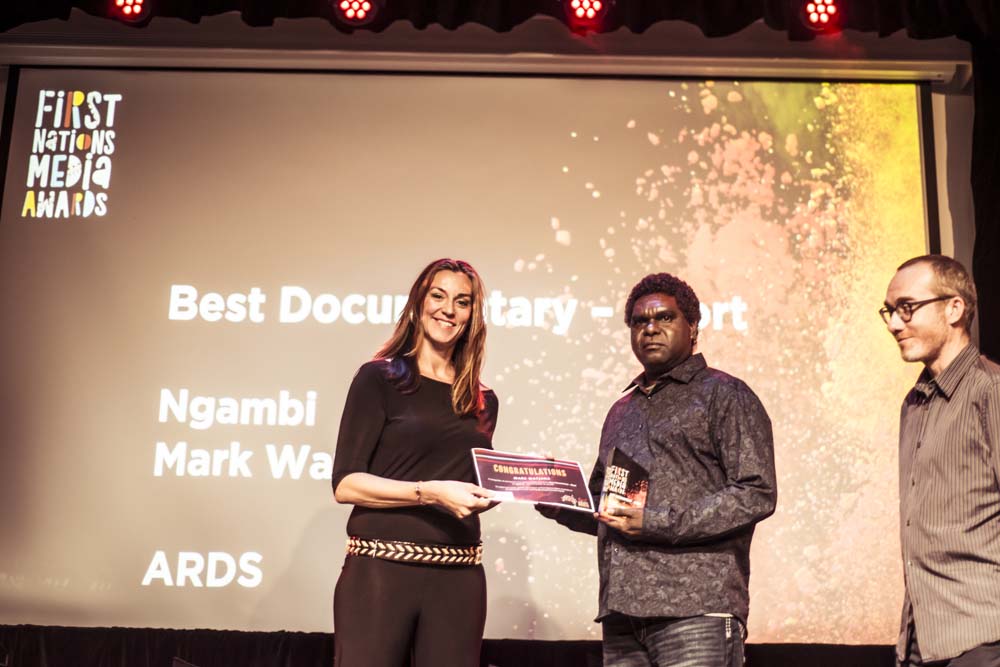 ‌‌ Best Documentary Award – Short
This award acknowledges excellence in documentary production. It recognises the research, story development, production, interview techniques, and post production that go in to making an effective documentary.
Winner:
Ŋambi - Mark Ashley (ARDS)
This film shares the processes of harvesting, dying and weaving as well as provides an insight into weaving in the Yolngu realm of songline, totem and sacred object. Narrated by Ganalmirriwuy and with Manikay (song) by Wilson Manydjarri.