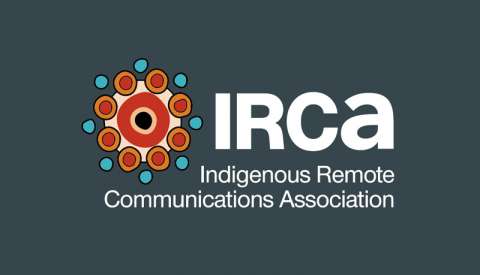 EXPRESSIONS OF INTEREST - First Nations Media Peak Body Rebrand
Wednesday, March 28, 2018
First Nations Media Peak Body Rebrand
Submissions close 5pm Wednesday 25 April 2018
Indigenous Remote Communications Association (IRCA) has expanded its role and representation to become the national peak body for the First Nations media industry. This includes the transition to the newly elected name: First Nations Media Australia. The industry has diversified significantly and embraces all the mediums Aboriginal and Torres Strait Islanders are now using to communicate, connect and share knowledge.
IRCA is currently seeking Expressions of Interest for the national peak body rebrand. This is an exciting opportunity for a First Nations Graphic Designer to take a leading role in the development of the visual messaging.
The Role
The graphic designer will be contracted to deliver the national peak body rebrand and is responsible for the following:
• creation of the new logo, brand colours and fonts based on the rebrand brief.
• completed style guide.
• working closely with IRCA's Graphic Designer in the production of the rebrand.
If you have any questions or queries we'd love to hear from you. Please get
in touch with Jaja Dare on 0431 629 953.
TO APPLY
Please send a folio and short cover letter expressing your interest in the role to comms@irca.net.au.
Submissions close 5pm Wednesday 25 April 2018